The city of Miami Mighty Dolphins AAU Youth Flag Football Travel Club is a organization based out of the City of Miami (Moore Park) in Miami, FL in the United States of America. Our team, The Mighty Dolphins has been known around the United States as one of the premier programs since 2009.

Our team is affiliated with numerous flag football organizations including NFL Flag, USA Football, United States Flag and Touch League (USFTL), International Flag Football Federation (IFFF), IFAF (International Federation of American Football), Let it Fly, E-Z Sports, Red Zone Youth Sports, FlagFootball4Fun.com and a member of the Amateur Athletic Union (AAU). Our team plays in many events each year, which are hosted by all of the mentioned organizations.

Our program philosophy is something all the athletes and coaches strongly believe in. The children practice twice a week and play 1 to 3 games a week. Each athlete is responsible for maintaining an 2.0 average academically while staying on top of the practice load that football has to offer. A major part of the program is the volunteering projects that we participate in. The Mighty Dolphins has a mission to help other young people who might not be as fortunate.

MIGHTY DOLPHINS YOUTH FLAG FOOTBALL CLUB --- ON THE RISE

Join the World-renowned Flag Football program. This program is for highly skilled athletes who wish to be involved in the ultimate team experience. Team travels to over 12 tournaments each season and play well over 100 games per year in both competitive leagues and national and international competitions. Each player will be a part of the Mighty Dolphins family whose tradition is rich with success.

Mighty Dolphins football is known nationally and internationally as one of the top flag football programs.

ONCE ATHLETES COMPLETE THE PROGRAM:

1. They will be a much better football player in terms of fundamentals and discipline. 

2. Athletes will understand the game from a strategy stand point. 

3. Athletes will have values of teamwork, hard work and responsibility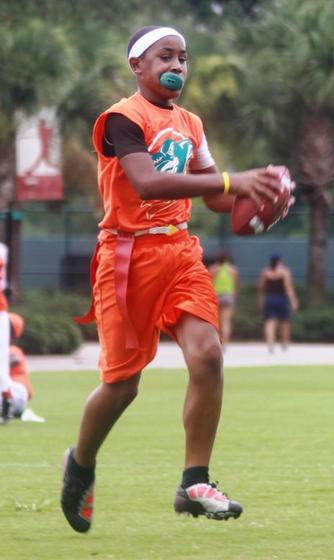 Clevan Thomas, Jr. of the JV Dolphins scampers down the field at

 the 2011 AAU National Championships at ESPN Wide World of Sports.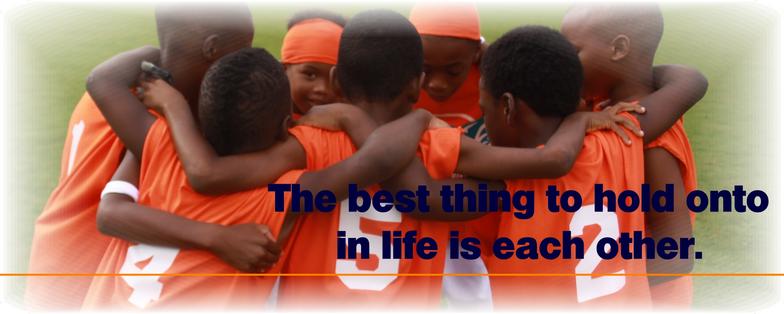 Interested in joining our program?